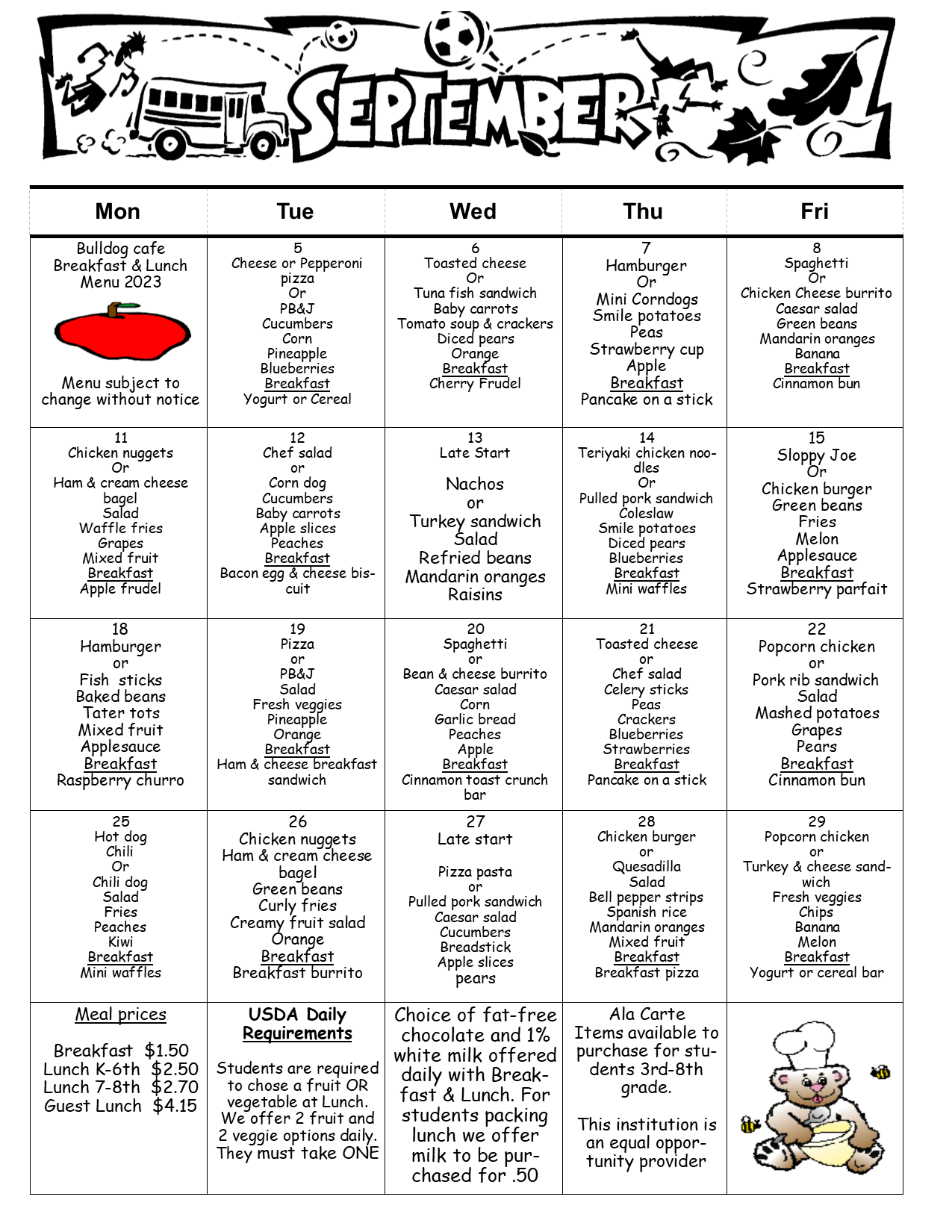 Meal Prices:
Breakfast: $1.50
Lunch: $3.00
Choice of fat free chocolate or 1% white milk offered daily with breakfast and lunch.
Students also have the option to purchase a variety of hot foods, snacks, and drinks from the ala carte window.
Students must have money in their accounts to purchase any items.
Click the apple below to manage student Mealtime Accounts.
This institution is an equal opportunity provider.